Great coogally moogallies, I've got some catching up to do!
I went to the beach and then...well then, wallowing in misery because I couldn't stay at the beach... I've got some pictures to share, but I have to edit them a little first, so for now, let's play art journal catch-up...and I'll show you one beach picture this time (at the end). Deal?
First, I'm going to share my
JOURNAL 52
(J52) pages for two weeks ago and last week.
The first one is for the "Rhyme Time" prompt, aka the unfinished page I shared before I went to the beach, but she's finished now:
"It's never us, it's you and me -an unrequited melody."
I am still gloating to myself over FINALLY making a decent profile face!
My rhyming words came from a poem that I wrote...this is the entire thing:
I don't know how the song must sound.
Only, my dear, that you have found
a way to play, upon my skin,
an ancient melody I held within.
As, tenderly, you strike the keys,
I go weak in my tired knees,
but your habit is only to play the tune
when I get used to ignoring you.
If I pay too much attention
to the sweet chords I've mentioned,
you take your hand away,
decide that you don't want to play.
I wish that I could let it go
but you somehow tap the perfect notes
and I turn to you again, at last,
hear the song rushing past,
till I do some unknown harm
and you take your fingers off my arm.
It's never us, it's you and me
-an unrequited melody.

I saw the girl's 'tattoo' on Pinterest...I totally stole somebody's tattoo...but in a complimentary way, as it was so cool that I had NO CHOICE but to steal it!

I did the page with this poem in mind, and so I had a plan of attack before I started drawing the girl. The thought behind the page is that the girl is looking over at the guy...he's just off the edge of the page...wishing he would make a move, one way or the other, and let her know how he feels about her. She knows what she wants to happen, but his ambiguity is frustrating the crap out of this girl!


Next is my page for the J52 prompt "In the City":
"I have dreams of far off cities."
This page was simple, but I really like how it turned out! I just cut random shapes from scrapbook papers, which hopefully give the impression of city skylines...then a rolling hill and, lastly, a small forest of pine trees (Which, for the record, used to be x-mas trees till I cut off their stars...I felt very smart about it indeed!) Then came the point where I added the outlines in a watercolor pencil, which didn't show up that great, and then a grease pencil, which showed up a little too well...next time, I'll use my black Neocolor II (which is what I should have done this time!) and everything will be perfect.
Just for the record, I don't know if it's exactly true that I have dreams of far off cities, or if it would be more correct to say towns...or villages...aka smaller than cities... I think I would like to see Paris...that's probably the only city I have the desire to go visit. Otherwise, I'd much rather stick to the road less traveled and see the small towns of the world! Although, I do have to say, I really enjoy going to Charlotte (North Carolina, USA), which is a big city (at least in my eyes anyway)...but I don't really think it feels like a big city...it's like a home-y big city. The people there seem much classier (in a friendly/nice/elegant way) than the country bumpkin who's talking to you now...
I've also got my
DOCUMENTED LIFE (DLP)
spread for last week, where the prompt was to "Paint or color with three colors you never use." And this is my page:
"Two black kitty cats"
I used pink, green and brown as my colors, but I think I use the whole rainbow of colors fairly often... I try to mix it up when I can! I'm not uber thrilled with the way the background turned out, but I am really enjoying the two kitten silhouettes!
This past week, my husband brought home two wild kittens from his work. His job is on a pretty busy street and the kittens probably would not have made it if he didn't catch them. Plus, they're both black cats, and with Halloween coming up and the fact that there are some crazy sick weirdos out in the world, they're in a safer place now.
They're very young, so it's not been too hard to get them used to civilization. They've only been here since Wednesday and they've already stopped hissing at us when we get near them. (Which was actually adorable, because they're so little that their hisses sounded like "keh, keh"!) They let us pick them up and have stopped huddling together in terror when we come in the room.
We think we are going to call them Pauly and Fat Tony. If you pick them up, the one likes to crawl up on your shoulder and sit there like a parrot, hence we went with Polly...but since they're both boys, we changed it to Pauly. I said we should name the other one Vinny (because, you know, Mafia reasons)...which Andy was ok with except he said, let's call him "Fat Tony" because that's the mob boss from The Simpsons. And my husband has a deep, deep obsession with The Simpsons.
Hey Fat Tony, we're gonna name a kitten after you!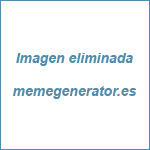 He's cool with it.
Plus, the kitten we're calling Fat Tony has a lazy cat personality (whereas Pauly is more...adventurous and feisty), so Fat Tony will probably end up being a pudgy cat and the name will fit him well...
And lastly, as promised, here is a picture of my mom and me at the beach in Pawley's Island, South Carolina. It was cool and overcast the whole time we were there, which was actually a-ok with me...I'll take cool and overcast over boiling lava hot and a sunburn ANY DAY (must preserve the pale)!!!
My adorable mom and, my adorable (to a lesser extent) self...
I've got a few other pictures to share with you guys, but like I said I have to do a little editing before I do. I'll probably sneak them in with my current J52 and DLP stuff a little later this week...as soon as my DLP polka dots dry!